Running an efficient warehouse is crucial to the ongoing success of your business. A well-organised and productive warehouse will save your company time and money. Whether you run your own warehouse, outsource your warehousing or a combination of both, it is important to optimise your storage.
With our 23-acre storage facility based in North East Lincolnshire, we have built years of knowledge around maximising warehouse efficiency. We are experts at warehouse management, and here are 5 tips to consider to ensure your storage enhances your business.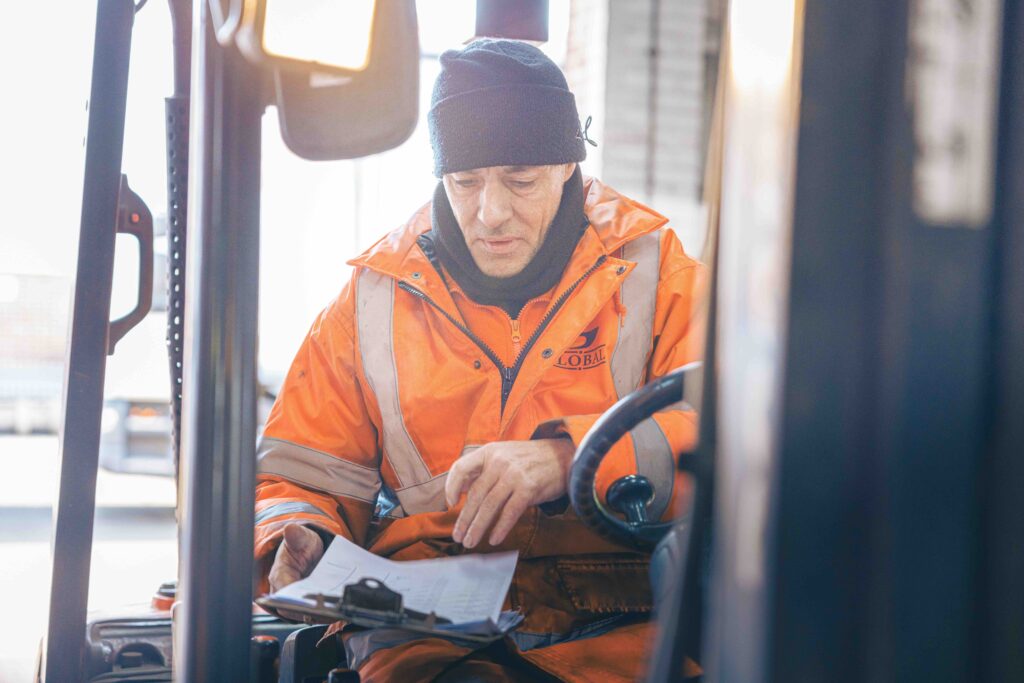 1. Keep it lean.
Lean warehouse management is the practice of maximising your storage facility's processes while eliminating procedures that don't add value. Eliminating processes does not mean sacrificing the quality of your operation. Lean practice means less input for maximum productivity.
One of the first steps to running an efficient warehouse is to manage your stock levels to an optimum level - excessive stock results in additional costs to your business. Managing your warehouse storage to meet customer demand means you do not have to pay for wasted space or potentially obsolete stock. It is essential to try and strike the right balance in your warehouse management practices.
Lean warehousing means not paying for space you are not using or losing money on lost stock. By working lean, you also save money on labour costs, and your staff work more productively.
2. Regular review and audit.
You can properly understand the efficiency of your secure warehousing by completing a review of your storage facility. Starting off with a thorough efficacy review will give a warehouse a good baseline for its operation. The study will also help understand where bottlenecks and inefficiencies are to guide improvements.
Once an initial review has been put in place, your warehouse can then create processes and procedures to improve and maintain efficiency. It is then important to schedule regular audits to ensure that practices are followed. Audits should cover processes, equipment, compliance and safety and employee performance.
If you are using third-party warehouse storage, you need to be assured that they are completing regular reviews and audits. A great external warehouse will have the expertise to conduct thorough audits. They will understand all the pinch points that can impede a smooth-running warehouse.
3. Stay organised.
A tidy warehouse is an organised warehouse. Not only will this improve the efficiency of your warehouse, but staying clean and tidy will make the storage area safer. Improving the safety of your warehouse will also enhance productivity through less downtime.
Organising your warehouse to ensure that product is stored in a methodical way will make picking and shipping quicker. If warehouse staff spend less time searching for stock, your warehouse will save money on labour costs.
A tidy warehouse and keeping aisles free from clutter will aid a smooth-running warehouse. It is wise to ensure that staff are "cleaning as they go" and that regular cleaning is scheduled. Also, keep equipment maintenance scheduled in your plan; this will ensure that any equipment downtime does not adversely affect the running of your warehouse.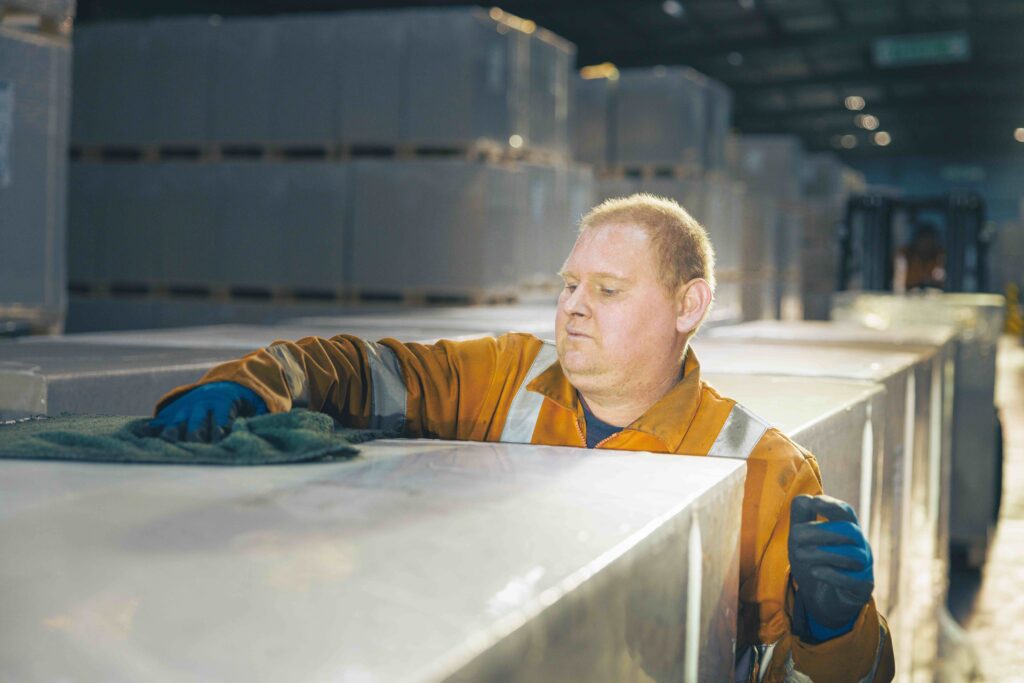 4. Employ a Warehouse Management System (WMS)
Technology has come a long way in the warehousing industry and investing in a sound warehouse management system (WMS) is a must. A solid WMS provides real-time visibility of your inventory and orders.
With stock coming and going all the time, it is important to understand where your inventory is at any given moment. A WMS will provide you with control of your stock and help you to manage your stock and orders more effectively.
Warehouse Management Systems also produce KPI reports that give you an insight into the movement of stock and give a picture of warehouse efficiency. Gaining these valuable insights helps improve procedures and productivity.
5. Effective training.
Well-trained warehouse staff are the backbone of efficient operations; their knowledge and engagement significantly impact productivity. Properly trained and motivated employees can identify bottlenecks, reduce errors and improve overall efficiency.
Continual training, safety updates and performance recognition will vastly improve operations in your warehouse. Also, it is recommended to encourage open communication; this means you'll gain feedback and suggestions from the teams spending the most time in the warehouse. The people "on the ground" are great for identifying where improvements can be made.
By engaging with warehouse staff and putting regular training and updates in place helps to ensure a smooth-running storage facility. A company that regularly engages with its employees can rely on a motivated team with greater job satisfaction.
Enhanced Secure Warehousing 
It is essential for warehouses to review their processes to ensure a productive facility constantly. By keeping on top of procedures, your warehouse will operate to an optimal level and provide an excellent value service to customers.
The advice in this article will ensure a smooth operation and a quick turnaround of orders. Also, within the training of employees, you should include a double-checking procedure before the order is loaded. This ensures fewer mistakes and less time spent dealing with complaints and rectifying problems.
With clean environments and clear communication with staff and customers, your warehouse operation will be more efficient. The more effective your warehouse is, the better quality of service you can provide.
Warehouse storage facility in Immingham. 
At GWS, we understand the importance of operating a lean, clean, well-organised warehouse. Our staff are fully trained with years of experience in warehousing and product handling.
Our state-of-the-art warehouse management system gives our customers total control of their inventory and orders. With our great location and our bespoke planning, our customers can rely on our fast and friendly service.
Contact our team today to find out how GWS can handle your stock and support your business.